It's no wonder QR codes have been popping up everywhere: They provide customers with a simple, contact-free payment option, plus they're quick and easy for businesses to implement. Here's what you need to know to build a great touch-free customer experience by using QR codes for payments.
What are QR codes?
A QR code is a type of barcode that communicates information when scanned by an imaging device such as a smartphone or tablet. "QR" stands for "quick response," a name trademarked by a Japanese manufacturing company that invented the codes in the 1990s. Nowadays, QR codes are used for everything from transactions to restaurant menus to ticket kiosks.
One advantage QR codes have compared to old-school linear barcodes is that you can scan them from either paper or a screen. Linear barcodes can only be scanned from paper, making QR codes much more versatile.
How do QR codes work?
You can use a QR code to send customers to a particular payment URL when they scan your code using their smartphone camera. The steps are very simple:
The customer opens their smartphone or tablet camera and points it at the QR code.
The camera automatically scans the code and opens a push notification with the payment URL for the customer to tap. Try it out with your smartphone camera here: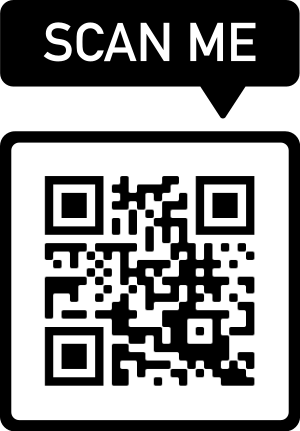 Why offer QR codes for payments?
While QR codes have been popular as a payment option in several countries for a while, they finally caught on in the U.S. as a result of the COVID-19 pandemic. Both business-owners and customers realized how convenient these little black-and-white boxes are for contact-free transactions.
And even as COVID-19 concerns lessen, QR code payments appear to be here to stay. Here are just a few of the reasons you should consider incorporating them into your payment strategy.
Customers going mobile
As of February 2021, 85% of people in the U.S. own a smartphone. With this giant move to mobile, customers are growing more and more comfortable using their smartphones and digital wallets for payments. It also means that nearly everyone is carrying a QR code-friendly scanner at all times.
Fast and friction-free experience
QR codes make transactions very fast, which in turn makes for a great customer experience. In most cases, the customer simply has to open their camera, and then scan the QR code to go directly to your Payment Form or Online Store. This process can reduce the steps involved and save time for both staff and customers.
Simple to set up
Creating QR codes to use for payments is almost effortless. You don't need extra infrastructure or technology to do it. You just need the URL for your payment form or online store, which you can input into a free QR code generator, such as QR Code Generator or QRCodeMonkey. These services even offer the option to customize QR codes by changing the shape, color, or adding your logo.
How to Use QR Codes for Payments
Once you have your QR code, you can add the code to both digital and paper documents for your customers to scan with their mobile phones. Here are few ideas to share and use your new QR codes:
Use a QR code on your contracts, quotes, or proposals for a convenient way for customers to pay from their phone.
Add a QR code to service documents to allow your employees in the field to collect contact-free payments from customers.
Use a QR code on postcards or marketing flyers so customers can easily sign up and pay for a service or event.
Share a QR code to a donation card or poster to allow donors to make quick donations from their phone.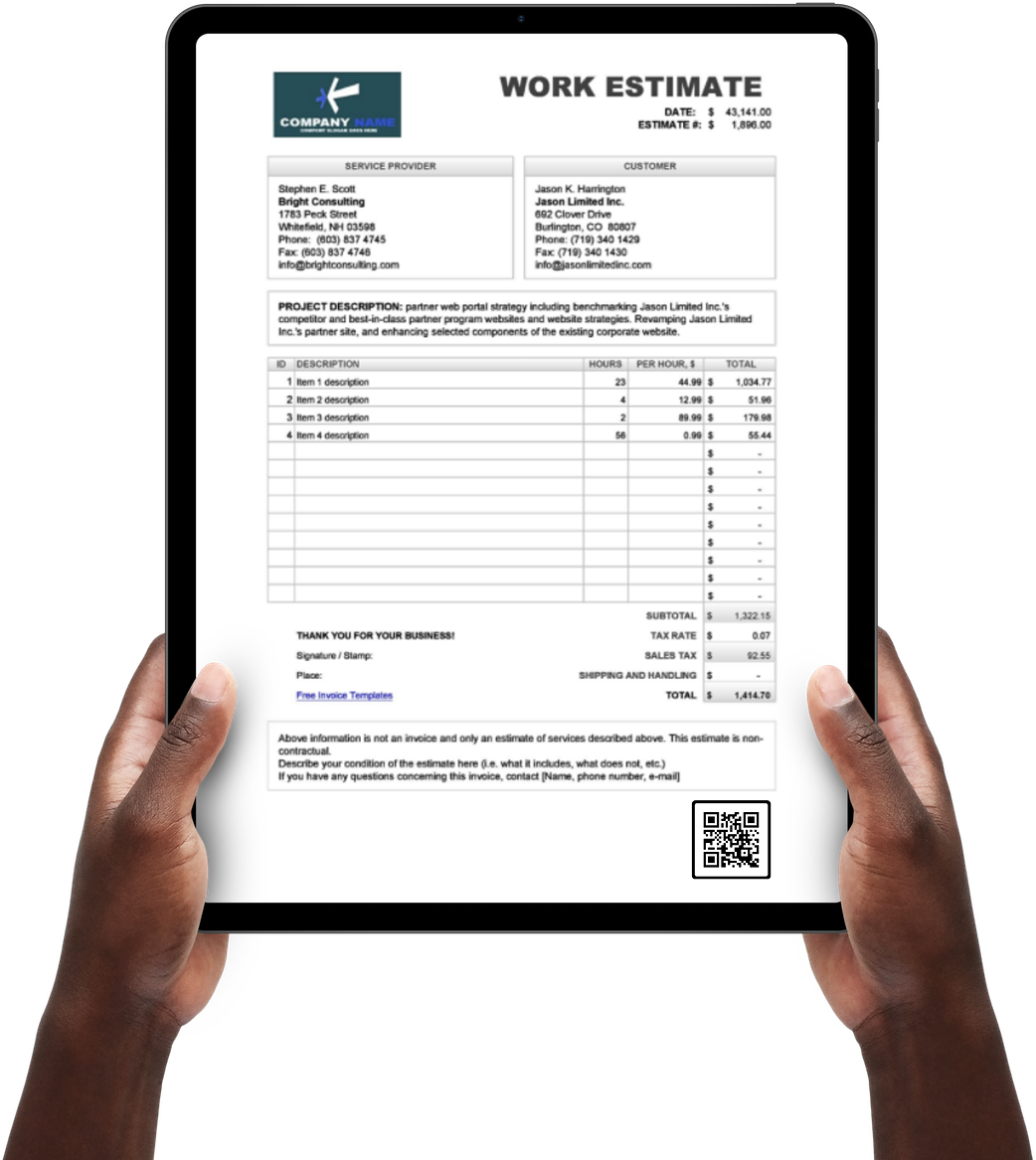 Learn More
It's easy to incorporate QR codes into your payment strategy with PaySimple. We can answer your questions and help you find the best mix of payment options for your business.
Start a 14 day Free Trial and streamline your business with PaySimple:
Start My Free Trial