Holiday Gift Ideas for Small Business Owners, Clients, Employees & More:
With the holiday season in full-swing, now is a great time to finish up (or begin) shopping for your small business gift list.
Whether you're shopping for employees, customers, vendors, service providers, investors, or promoters, gifts are the perfect way to show gratitude for all the support and value they bring to your business.
Scroll through our list of ideas to get the ball rolling this holiday season and leave a lasting impression!
Water Bottle:
Great for a gift and the planet, this reusable water bottle can be a great work space addition. BPA/BPS-free and phthalate-free, the glass bottle is preferred by many as opposed to metal or plastic. With a silicon wrap, the bottle can handle some falls and is dishwasher safe. No need to remove the wrap!
Assorted Terrariums:
A terrarium makes a great gift for any desk considering that plants in the workplace are proven to lower stress and enhance productivity! Did I also mention how easy it is to take care of a terrarium? The modern look and unique design of this plant make it a no-brainer when choosing a desk object that looks aesthetically pleasing and provides value.
Essential Oil Diffuser:
To help relax the mind and body, try using essential oils. Essential oils help align your mood and make you feel more relaxed, positive, productive, etc. With this diffuser, your clients will be able to receive all the benefits of essential oils at the convenience of their desk.
Washable Keyboard:
Although this one doesn't have hundreds of years of tradition backing it up, it sure is useful. There are two things that will always be true in any workplace: Mistakes are bound to happen, and sticky keyboards are one of the most infuriating things on the planet. This keyboard takes both those facts into account and ensures that a fast-paced business environment isn't stunted by a coffee spill.
Moleskine Evernote Smart Notebook:
This high-tech notebook brings old-school and new-school note-taking together in perfect harmony. It lets you digitize notes that were taken in a physical notebook and includes a subscription to one of the best note-taking software programs on the market: Evernote. This gift will be incredibly useful for anyone on your business gift list.
Portable Charger:
Whether it's setting up appointments, meeting with clients, or closing deals, business owners rely heavily on their mobile phones throughout the day. Since they're always on the move, give them the gift of accessibility with a portable charger. We specifically picked this portable charger because of its portability and excellent charge capacity.
Think Board: 
Give the gift of the grown-up version of writing on tablecloths at restaurants. This over-sized, transparent dry-erase board allows you to take notes directly on your desk. It's easy to use and easy to clean, making it a great gift for anyone trying to maintain an organized and efficient work space.
Bean Box Coffee Sampler:
Coffee is a key ingredient in workplace efficiency. This coffee sampler will keep things fresh and interesting; a much needed respite from the standard office brew.
Custom Tea Set:
While coffee is the usual go-to for most business professionals, tea provides a great alternative. Depending on the type of tea, there are many benefits associated with the drink. By gifting this sampler, your client will be able to try three different flavors to stay awake or calm down.
Customized Business Card Holder:
Business cards are all about networking and communication with business partners. What better way to remind a business owner of your successful partnership than a personalized business card holder?
Love With Food Subscription:
This subscription-based service sends a monthly selection of healthy snacks and donates to food banks with every purchase. This particular example provides snacks for the entire office!
A Candle with a Purpose:
While gifting a candle may not seem like the most original idea, you can be assured this candle is anything but an original gift. With the purchase of a FEED candle, your recipient will receive a hand-poured, 100% soy wax candle that smells phenomenal and provides 25 meals to kids in need.
Monogram Sticky Note Holder: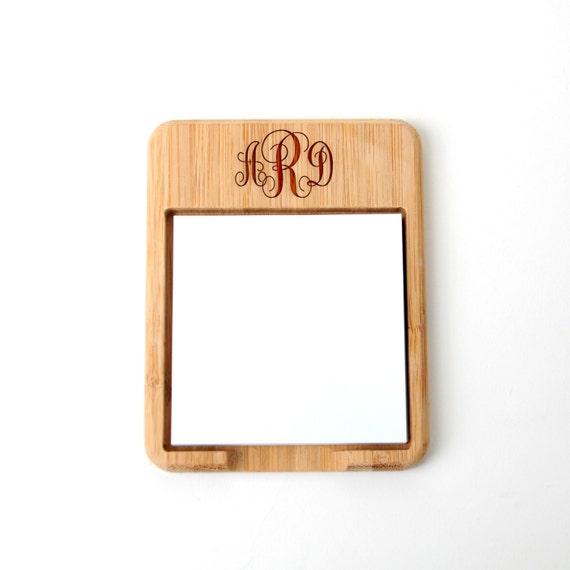 For many businesses, the humble sticky note is the cornerstone of organization in the office. This gift is customized with the client's initials and helps bring some personality to their desks. 
Breakfast of the Month Club: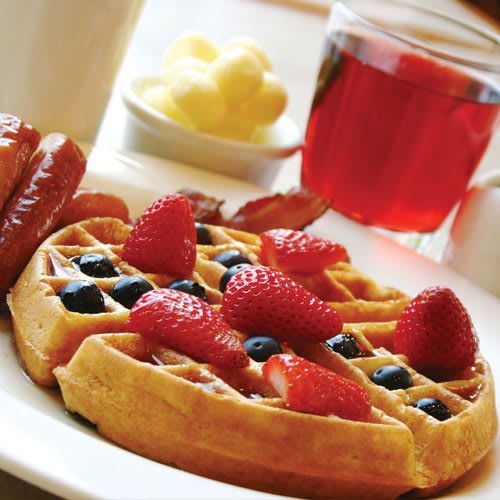 Business owners are known for having a stressful morning routine. Remedy this stress and deliver something that will keep them thinking about you and your business, long after the holiday season. With this food subscription, your client will be delivered delicious breakfast right to their doorstep. 
Business Books:
Do you have a favorite book that has significantly impacted your career? Give someone a copy to show them that you care about their development. If you don't have a book in mind, here are our favorites:
"Good to Great: Why Some Companies Make the Leap…and Others Don't" by James C. Collins
"How to Win Friends and Influence People" by Dale Carnegie
"7 Habits of Highly Effective People" by Stephen Covey
"The Power of Habit" by Charles Duhigg
"Blue Ocean Strategy" by Renee Mauborgne and W. Chan Kim
Gift giving season is the perfect opportunity to maintain and establish valuable business relationships. Whatever you decide to give this year, just remember to be creative and give gifts that help distinguish you among the rest! Happy Holidays from all of us at PaySimple!
Visit PaySimple.com to learn more or start your free trial today: